The Scientific American published an interview with an astronomer who had written a book on how the existence of aliens affects religion. If, you know, aliens really do exist.
Shannon McDermott on Oct 28, 2015
17 comments
About a year ago, The Scientific American published an interview with an astronomer who had written a book on how the existence of aliens affects religion. If, you know, aliens really do exist, but they passed over that detail and we will, too. So no one had to wonder where this was going, the interview begins by stating that extraterrestrial life "would be a triumph for science" but would "wreak havoc on certain religions" – i.e. Christianity and Judaism, but mainly Christianity.
These are standard views. But I wonder – where do they come from?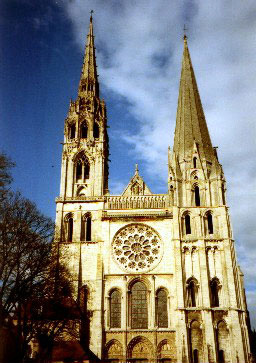 In this individual case, it's plain to see where the view that aliens would mess up Christianity comes from: They don't get it. This interview gives the same impression as that Russian taunt, at the beginning of the Space Age, that they had gone into space and didn't find God there. Theists were forced to the conclusion that the Russians thought someone had expected them to find God in space. It's always a revelation when your opponent doesn't understand your viewpoint enough to attack it.
The interview has the same quality of an intellectual miss, and not only because the astronomer called the Eastern Orthodox Church a "branch of Catholicism", which would be huge news to the Catholics, not to mention the Orthodox themselves. One does not need to grasp the distinction between Catholic and Orthodox to understand Christianity, though one probably should before explaining the clash between Orthodox theology and aliens. The miss is far more easily seen in the assertion that evangelical Christians have a hard time dealing with aliens because we believe that "humans are the sole focus of God's attention".
And this is where I think of that Cold War taunt. Don't they understand that one of the most fundamental ideas of Christianity is that God is not parochial, but bigger than the entire universe? After everything that's been said and written – that God is omnipotent, omniscient, omnipresent, the Creator, Sustainer, and Preserver, infinite, eternal, almighty, what is man that you are mindful of him – after all that, who could believe that humanity was God's sole focus? It's like saying Einstein never thought of anything but his cat.1
So I understand why people who misunderstand Christianity think aliens would wreak havoc with it. That is their impression of the religion. But why do they think the existence of aliens would be a triumph for science? It's not as if the idea of aliens is a scientific theory carefully developed through a rigorous process of observation and experimentation. There is no natural phenomenon that would be explained if aliens were real. (I know what you're thinking, but no, not even the disappearance of the other sock.)
The idea of aliens doesn't come to us from science; it's just the old idea of the other people, shifted from the observed forest to the observed stars. Nor does science offer any proof that the idea is true. Yes, I know – the vast universe, all the galaxies and suns and planets. But it's a human reaction, and not a scientific principle, to conclude that somewhere in the vastness, someone must be there.2
To the extent that science has weighed in on the idea, it has not been positive. You'll notice that we are now talking about alien life in other solar systems. This is because we know too much about our own solar system, and we had to discard the notion of aliens on Mars and push the existence of aliens to regions of the universe we know virtually nothing about. But as science teaches us on what a knife's edge life precariously balances, it grows more doubtful that there are other planets that, like ours, sustain life.
Science, like religion, is essentially neutral on the question of whether aliens exist. We will have our answer when we either encounter aliens, and know for certain they are real, or when we have explored the whole universe, and know for certain they aren't. Until then, there are no quandaries, theological or otherwise.